---
---
54 Mile Sportive
September 4th 2016
To enter the Sportive you must be able to maintain a 12 mph average
Online entry is closed but if you are interested in riding contact Trevor.

Entry is limited to 200 Riders
Minimum age 16
8.00am Start

---
---
Join us on

---
Heather Dryden's Bikeathon pictures
Please put your photos from the Bikeathon in our Flickr group
or share them on Facebook.
See Flickr
---

Top professional cyclist Alex Dowsett said:
"I have lost count of the number of helmets I have shattered in falls from bikes.
They are absolutely essential for all cycle users but still you see many people riding without them."


Southend Bikeathon

from above

By Mick Coulter
---
Join us on

---

Be a Marshal. You get a fetching Hi visibilty Tabard to wear.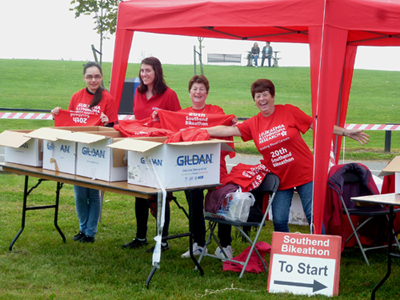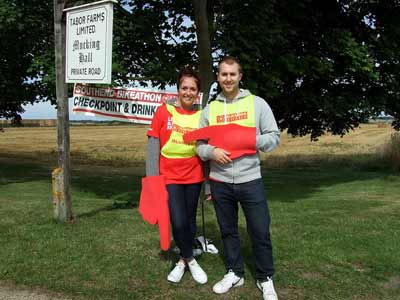 ---
Email me ~ Terry Joyce.
---
Every penny you raise in sponsorship goes to Bloodwise
---
---
The Southend Bikeathon is run by the Southend Branch of Bloodwise
© Southend Bikeathon 2015.