The Route 2015
The route is approximately 13-14 miles and can be ridden twice. The Bikeathon will start and Finish at Shoebury East Beach.
The link below will take you to the start of the Bikeathon on Google Earth.

Link to Google Earth
There are two maps below one detailed and a simplified version.
Shoebury East Beach is in the bottom right corner.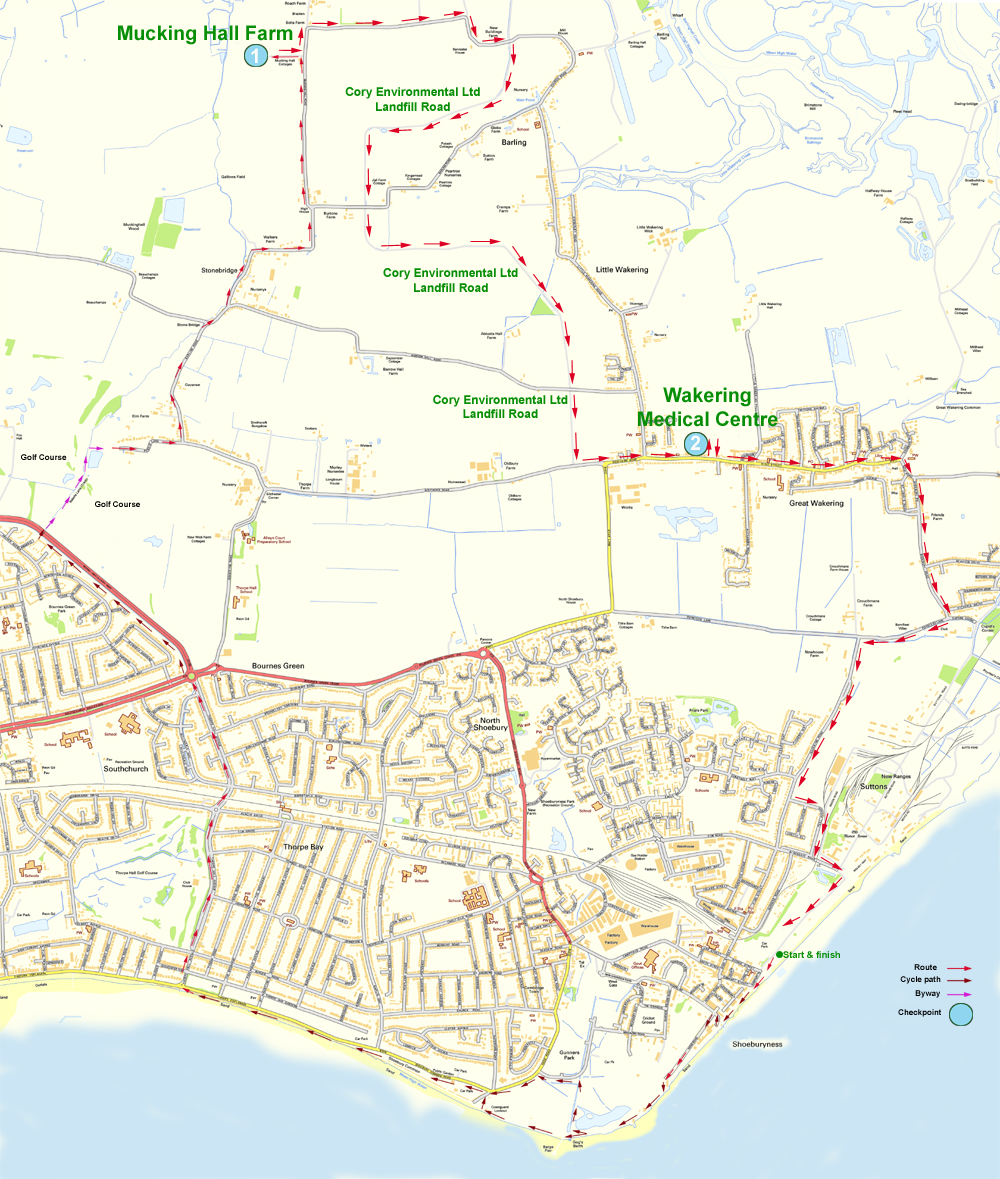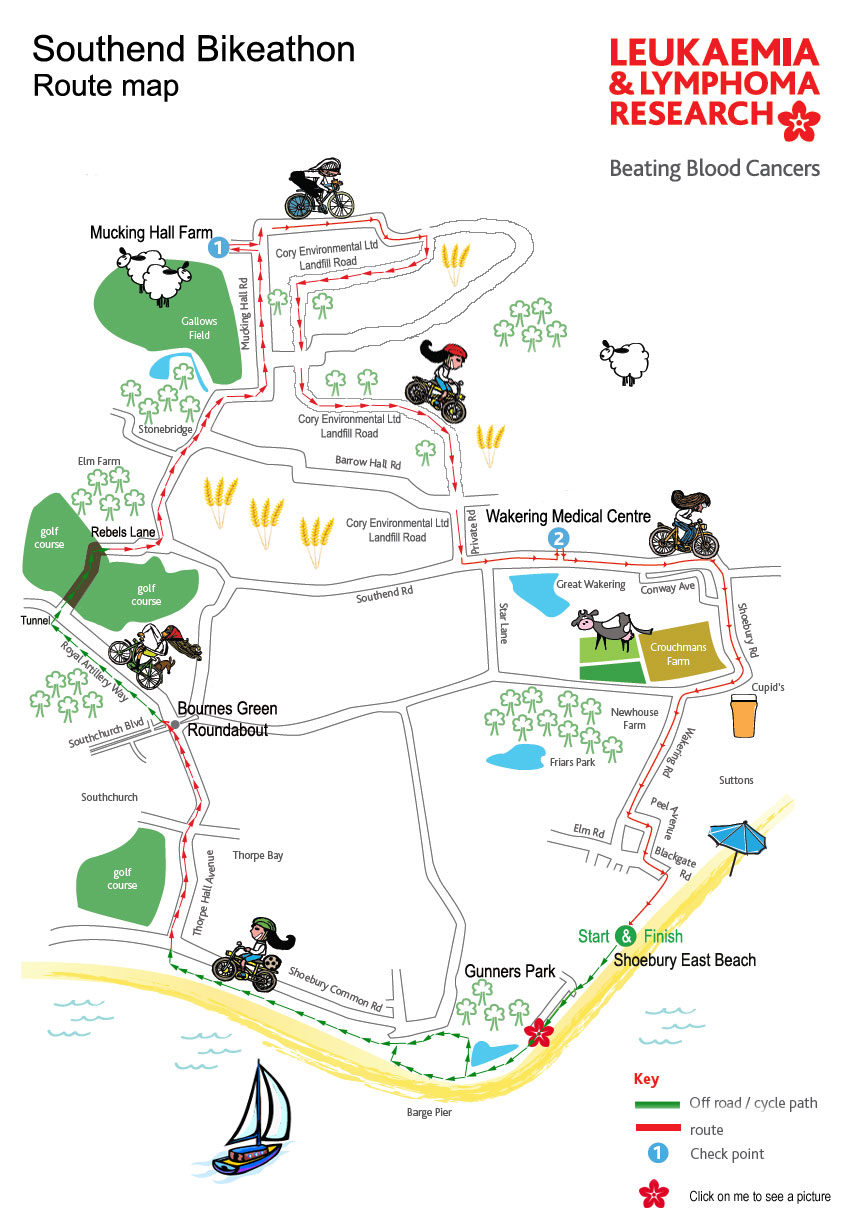 Copyright © Southend Bikeathon 2015.
This site was created and is maintained by Terry Joyce